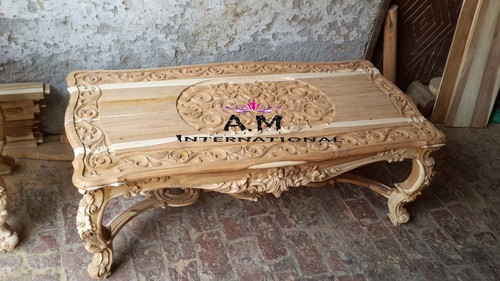 carved center table
Product Description
Wooden Center Table Frame

We at A.m international are promoting Indian Handicrafts for more than 30 years now. 100% Made in India and hand-carved by experienced artisans using the best quality wood.

A.m international presents to you Beautifully Carved Traditional Wooden Center Table Frame made from Premium Quality Wood crafted by Skilled Artisans. A Wooden Center Table can use for many different purposes.